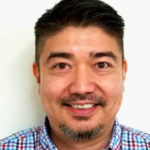 July, 2018
Lonseal, Inc. Appoints New International Sales Manager
(July 2018) US-based Lonseal, Incorporated, a leader in resilient sheet vinyl flooring, is pleased to announce that Mr. Peter Padilla has accepted the role of International Sales Manager. Peter Padilla comes with a wealth of experience within the industry, having spent the last 10 years at Lonseal, Inc. in Carson, CA.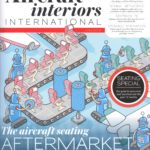 June, 2018
Lonseal's new aviation line LONCONTRAIL was featured in Aircraft Interiors International magazine.
Click to see article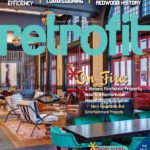 June, 2018
Lonseal was mentioned In RETROFIT Magazine as a source in the 21C Museum Hotel Durham project.
Click to see article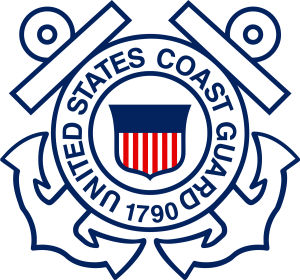 March, 2018
Lonseal Marine Flooring Is Now USCG Certified
The requirements for U.S. Coast Guard for U.S. Waters are defined in the Code of Regulations, Title 46 CFR, Part 164 and further clarified in Navigation and Vessel Inspection Circular No. 9-97 (NVIC 9-97).
Lonseal marine flooring was tested per IMO FTP Code 2010 Parts 2 and 5 to ensure it meets requirements for smoke, toxicity, and flammability. Lonseal's Notification Body, NKK (Netherlands), then certified that the flooring met the requirements of MED 2014/90/EU Modules B and D. The USCG approval was obtained through the Mutual Recognition Act (MRA) of 2004.
So what does this mean? Commercial vessels, such as cruise ships and passenger ferries, are required by law to be inspected by the USCG. If the vessel passes inspection, a certificate of inspection will be posted where it can be seen by passengers. To meet these standards, required equipment must be U.S. Coast Guard "approved" or "certified", meaning that it meets U.S. Coast Guard specifications, standards, and regulations for performance, construction, or materials. Lonseal marine flooring meets the standards required by the USCG and was issued a certification on the following marine flooring products:
LONMARINE® WOOD
LONMARINE® STONE
LONCOMMODORE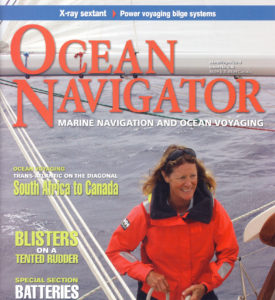 March, 2018
Lonseal Featured in Ocean Navigator March 2018
Voyaging Tips: New Holly and Wild Cherry Floor
Click to download PDF

January, 2018
Lonseal Mentioned in Floor Focus Magazine January 2018
Niche Market: TRANSPORTATION
Click to download PDF

July 1, 2017
Lonseal Mentioned in Floor Focus Magazine July 2017
NeoCon 2017 held in Chicago, IL from June 12-14 was a success!
Click to download PDF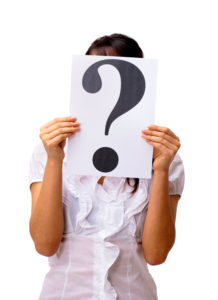 June 15, 2017
Ask the Marketing Manager
What was the most often asked question for Lace Greene-Cordts at NeoCon 2017?
Click here to find out

May 31, 2017
Lonseal Mentioned in Floor Focus Magazine May 2017
Lonseal's Lonstage MT was mentioned in a Designer Forum article.
Click to download PDF

May 18, 2017
Lonseal, Inc. Announces Executive Leadership Changes
(May 2017) US-based Lonseal, Incorporated, a leader in resilient sheet vinyl flooring, has announced that Jorge Marquez is the new president of the company which is located in Carson, CA. The prior president, Yasuo Sakka, will be transitioning into the position as the CEO of the company and assume executive duties at the parent company, Lonseal Corporation, in Tokyo, Japan.
Click to download PDF

April 1, 2017
Axis Collection Featured in Business Jet Interiors
Business Jet Interiors featured a few of Lonseal's Axis collection in their April issue.
Click to download PDF

March 24, 2017
Lonseal Introduces Aircraft Collection
As a leader in resilient vinyl flooring, Lonseal® has been providing the aviation industry with unparalleled products and service for over 45 years. We modified many of our existing specialty flooring products to meet all applicable safety and performance aircraft requirements. The LONSEAL® AIRCRAFT FLOORING COLLECTION is an assembly of our most popular products specifically geared for aircraft use. Some of the features you will find in the collection are additional new colors, 6 & 8 foot wide roll availability, low VOC and REACH compliant. All product lines in the collections meet FAR 25.853a and FAR 25.793. Our Loncoin II Featherweight meets Boeing D643A504.
Lonseal® became a leader in the aviation industry when we rose above the standards and launched our FEATHERWEIGHT formulation, which is more than 30% lighter than standard NTF aircraft products. Our materials light weight and our high strength-to-weight ratio are most often specified by many aircraft designers and airplane manufacturers. Lonseals aircraft construction is specifically designed to support the increasing demands of todays aircraft industry.
LONSEAL® AIRCRAFT FLOORING COLLECTION is currently in production and will be available June 2017. Our distinctive selection of embossed and smooth designs comes in four collections: AXIS, CIRRUS, HALO, and MIRAGE.
Click to download PDF

January 1, 2017
Business Jet Interiors International Magazine: Supplier Showcase article mentions Loncoin II
Business Jet Interiors International Magazine: Supplier Showcase article mentions Loncoin II is favored by single-aisle aircraft for it's 8ft-wide version as it eliminates seams and joints.
Click to download PDF

June 24, 2014
Lonseal, Inc. Announces New Top Executive Positions
US-based Lonseal, Incorporated, a leader in resilient sheet vinyl flooring, has announced that Yasuo Sakka is the new president of the company which is located in Carson, CA.
Click to download PDF

May 22, 2014
Lonseal Etches an Impression with Londante
Featuring one of the warmest yet boldest palettes that Lonseal has ever offered, Londante is a resilient sheet vinyl that comes in seven intriguing colors and features a hypnotic cross-hatch pattern.
Click to download PDF

May 20, 2014
Lonseal Transitions to MED-Approved Flooring per IMO-SOLAS Requirements
Continuing the tradition of providing the marine industry with the finest resilient vinyl flooring options, Lonseal is transitioning production of all marine product offerings to MED-approved flooring.
Click to download PDF

April 25, 2014
Lonseal Announces Transition to REACH Compliance
Continuing the tradition of providing the aviation industry with the finest resilient vinyl flooring options for 40 years, Lonseal is transitioning production of all aviation product offerings to be REACH compliant by January 1, 2015.
Click to download PDF

October 1, 2013
Lonwood Marine Featured in Good Old Boat
The September issue of Good Old Boat features an article by Art Hall about installing Lonseal's Lonwood Marine resilient vinyl instead of replacing damaged wood flooring.
Click to download PDF

September 20, 2013
Healthcare Design Magazine Features Lonseal Flooring on Cover
The August 2013 issue of Healthcare Design magazine prominently features one of Lonseal's most popular resilient vinyl product lines on the front cover and in several photos in a featured article.
Click to download PDF

August 6, 2012
Loneco® Linen: The Elegance of Weave, The Ease of Vinyl
For those seeking an elegant weave look but wanting the maintenance ease of resilient sheet vinyl, the search is over. Presenting Lonseal's newest offering: Loneco® Linen.
Click to download PDF

May 1, 2012
Lonseal is Tops at Saving Time, Money and the Environment
Lonseal's popular pre-applied urethane finish, Topseal, saves on all counts: time on maintenance, money on life-cycle costs and impact on the environment. And now, Lonseal's most popular products–Loneco®, Lonwood Dakota and Lonwood Natural–come exclusively standard with this invaluable finish that protects the floor, reduces scuffing and simplifies routine maintenance.
Click to download PDF

February 3, 2012
Lonseal Lays Down a New Wood Look: Lonwood Madera
Extending its celebrated line of distinguished wood looks, Lonseal proudly announces its latest offering: Lonwood Madera. A wide-plank design in six lustrous colors, Lonwood Madera is a resilient sheet vinyl that features detailed graining that elegantly weaves around beautifully-rendered knotting. This extraordinarily realistic look is further enhanced by articulated plank lines resulting in a design that suggests the strength of old-world craftsmanship paired with the crisp, clean lines of contemporary living.
Click to download PDF

August 16, 2011
Lonseal Makes a Splash with Lonwood Marine Collection
With an exciting array of new nautical color combinations, Lonseal is proud to announce the expansion of its resilient vinyl flooring line for the boating industry. The new collection is called Lonwood Marine and includes eight products of various light and dark wood tones including Teak & Holly, Mahogany, Maple & Teak and Teak & Ebony.
Click to download PDF

July 6, 2011
Lonseal on HGTV'd
The June 27, 2011 episode of "HGTV'd" featured a young couple who were quickly outgrowing their house. They were looking to have their cluttered garage be transformed into a space where from which they could run their cooking business. Designer Jamie Durie utilized Lonseal's Lonwood Natural #465 Rainfall to help turn the garage into an utterly unique kitchen and office.
Click to download PDF

January 18, 2011
Lonseal Gives a Greener Grip with New, Improved Sheet Vinyl Adhesive
In its efforts to continually provide the best products, Lonseal, the leader in resilient vinyl flooring for over 35 years, is proud to announce two new sheet vinyl adhesive options. Lonseal's Premium Bond #755 is a hard-setting, latex-based adhesive that boasts excellent "green" benefits, making it a worthy addition to the company's ongoing efforts to supply the commercial interior industry with the finest eco-friendly materials.
Click to download PDF

August 27, 2010
Lonseal Attains FloorScore® Certification for Indoor Air Quality
Lonseal, the leader in resilient sheet vinyl flooring, has added a FloorScore® certification to its list of third-party designations for promoting healthy indoor air quality. FloorScore® is the latest milestone in Lonseal's longtime and ongoing efforts to manufacture quality products with minimal impact on the environment, and joins previous recognition from GreenGuard™ and the Collaborative for High Performance Schools (CHPS).
Click to download PDF

April 30, 2010
Lonseal Presents Lighter, More Fuel-Efficient Lonpetite
(APRIL 8, 2010) Lonseal, the leader in resilient vinyl flooring for over 35 years, is proud to introduce our newest products for the aviation industry: Lonpetite and Lonpetite Eclipse. A twist on Lonseal's pioneering line of coin-stamped flooring, Lonpetite FW features a matte surface with lighter embossing and smaller coin patterning for greater subtlety and more contemporary elegance. Lonpetite Eclipse FW features the same distinct embossing with the addition of a scattered flecking pattern for extra style and verve.
Click to download PDF

September 2, 2009
Lonseal's GreenMedic Offers Increased Microbial Resistance — At No Added Cost
Lonseal, leading the vinyl flooring industry for three decades through technological, visual and textured innovations, continues its groundbreaking efforts with GreenMedic, a comprehensive environmental positioning that encompasses developments in eco-friendly products and anti-microbial product attributes without sacrificing quality, design or performance.
Click to download PDF

June 10, 2006
Palpable, 'Candy Colors' Define Lonmetro UV Collection
The hip, urban flavor of Lonmetro UV, the latest offering in the Lonseal line of resilient flooring, fuses sassy colors with intelligent functionality. While the lively pigmentation of Lonmetro UV awakens creativity and inspires action, the UV nature of the product minimizes upkeep and maintenance.
Click to download PDF

March 24, 2005
Lonseal's Lonnova UV wins Best of NEOCON 2004 Silver Award for Flooring
Revolutionizing the iridescent hues of our popular Lonfloor Galvanized series with the addition of a tough 100-micron-thick, factory-applied, UV-cured urethane finish, a breathtaking light-shifting range of 12 colors, and an increased size of metallic chip patterning, Lonnova UV presents a strong statement with three dimensional depths in its design.
Click to download PDF